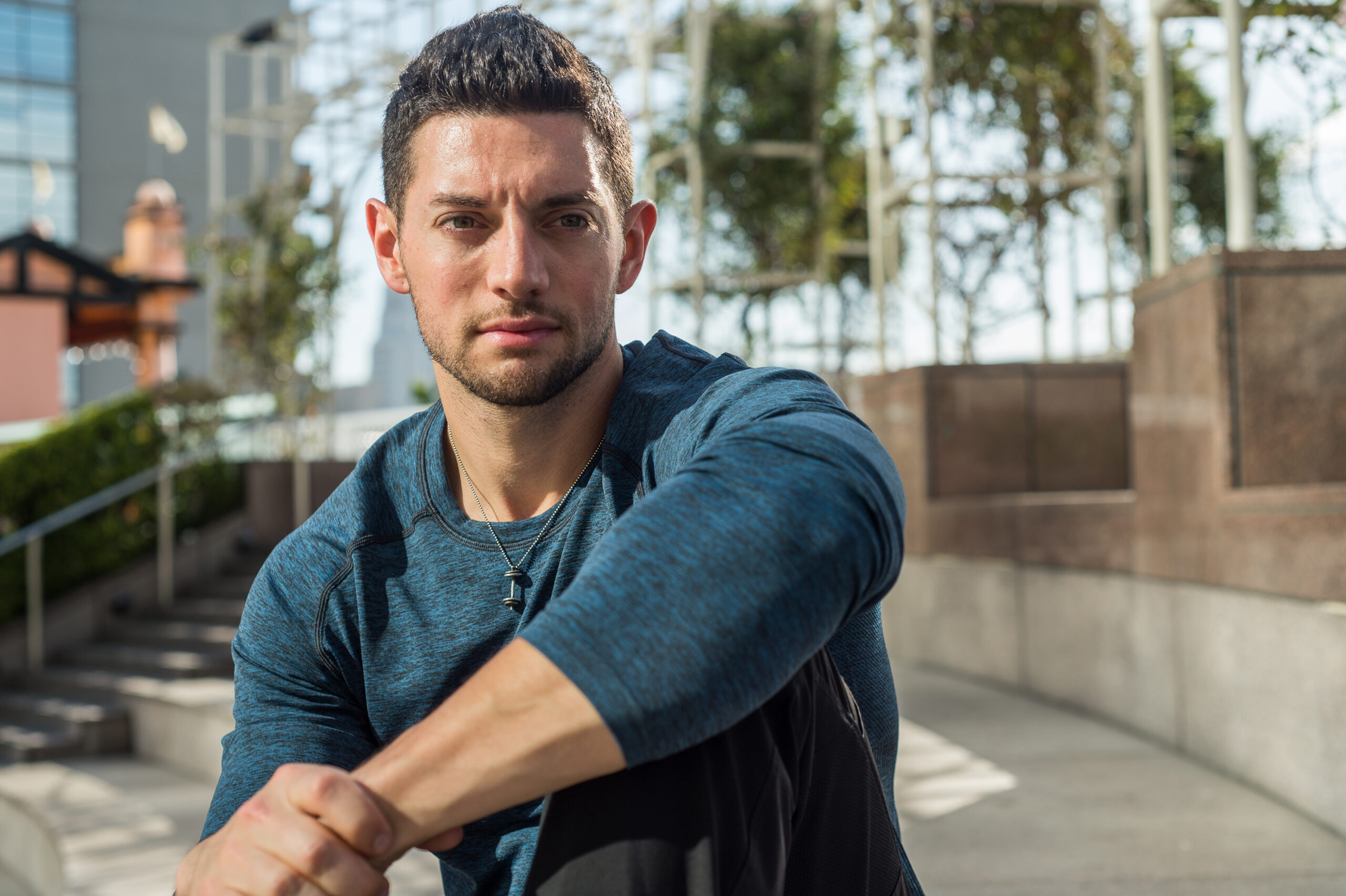 Still Feeling Unmotivated Amidst The Pandemic? You're Not Alone.
July 10, 2020 // Fitness
You would think, in theory, that after almost four (4) months of staying inside that we [as a society] would have adapted to our new normal with an ideal health and wellness routine, on top of mastering all other roles within our lives.
We tend to set higher expectations of ourselves, especially when we see others whom seem to somehow have it all together.
Well, the truth is, during this COVID-19 pandemic, most of us are just fighting to keep it all afloat. And that's ok.
There is still lots of uncertainty, between the reopening phases being stunted in some regions of the US, and a hazy outlook on the next six (6) months. Plus, the coronavirus is still spreading all over the world.
So, while we want to think we can handle it all, this is weighing heavy on us all.
Some have figured out how to navigate these new waters, and have put together some creative routines for ensuring their health and wellness. Others, not some much.
Considering the magnitude of the pandemic, we shouldn't expect so much out of ourselves. With that being said, there are still some easy ways to regain control and keep ourselves in check.
This series is a collection of both informative pieces on managing our own health and wellness amidst the current pandemic.

Why You Can't Sleep Right Now
(And Tips To Make It Better)
Since we are home more than ever, shouldn't we be more rested? For many, that's not the case. Experts speculate why:
"In addition to being a symptom of a mental health issue, sleep can be affected by a change in your daily routines, says Dr. Rodriguez. "Being confined at home can disrupt your circadian rhythm, the sleep-wake cycle," he says."
---
15 Mindfulness Activities
Practicing simple techniques and exercises can help you improve mental clarity and curb anxiety.
"While happiness and joy may not be the immediate results of doing a mindfulness exercise, doing them consistently can help put an end to excessively ruminating on the past and worrying over the future."
---
Feeling A Little
Zoom Gloom?
Watch for a few tips from Dr. Melanie Katzman
to make your Zoom lifestyle more manageable and #ConnectFirst!
---


What To Do About This Extra Pounds While Working From Home
4 Strategies For Losing Weight At Home:
Eat when you're hungry. Taste every mouthful. Stop when you're full.
Think of hunger as a bodily urge, just like the need to sneeze or use the bathroom. When you feel it, respond. Don't read 20 blog posts about how your favorite celebrities handle it.
Respond precisely. Are you a little hungry, or very hungry? Do you want something crunchy, or hot, or cold? Learning to satisfy the hunger you're feeling is half the game.
Make every meal as satisfying as possible, so your body and mind are fulfilled. Choose your favorite foods and don't bother with stuff you don't really like.
---
(New York) Kids Are Packing On The Pounds During Lockdown
Sure, the absence of recess and sports translates to a reduce in exercise.
However, the real culprit is likely the snacks and treats between meals (coupled with the lack of movement).
"The phenomenon of adults putting on pounds as they sheltered at home has been dubbed the "quarantine 15" — but the survey showed that kids have also been affected, with 26 percent of parents seeing an increase in snacking at home by youngsters."
---

Boris Johnson Has A Personal Stake In Fighting Obesity
This is enough reason by itself to not let yourself go during this pandemic.
"Johnson believes that being overweight was a factor in his contracting a more severe form of the disease, and a growing body of evidence backs that up.

In a study of 17,000 Covid-positive hospital patients, those with a body mass index of more than 30 (considered obese) had a 33% greater risk of dying than non-obese patients.

A separate study of people in U.K. intensive care units for the condition found that 73% were either overweight, obese or morbidly obese."
---

How To Workout Without A Gym


Since gravity is a force, exercise can be done anywhere at any time (while on Planet Earth).
This is a once-in-a-lifetime opportunity to utilize parks and open fields this regularly.
Let's take advantage of this moment.
"What follows are a few moves for a full-body,
sun-drenched routine.
(Wear a face mask, observe social distancing and use gloves or hand sanitizer to protect yourself and others, of course.)"
---
Gyms Will Never Be The Same After COVID-19


It'll certainly be quite a before gyms and exercise classes are back to the busy dynamic that we once knew. Until then, a combination of indoor (at home) and outdoor (park, field) workouts will do the trick.
"A survey of 2,000 Americans who exercise at least twice a week surveyed respondents on their attitudes toward gyms in the "corona age" and found 24 percent are over them, with one in three saying they will be likely to go less than before."
---
In The Meantime…
Phases I, II and III of the
MikeClancyTraining Lunch Break Workout Series are now posted and accessible on Instagram!
After 3 months and 60+ hours of filming, I have concluded my Lunch Break livestream workout series, which can be found on my Instagram (@mpclancyjr).
These exercise videos are accessible via phone, tablet or computer, and most require no equipment!
---
Special Thanks

A very special thanks to Tomahawke Capital and also Melanie Katzman, WSJ best-selling author of Connect First, for sponsoring my livestream workouts series.
Your continuous support made it possible for everyone to enjoy my free daily livestream workouts.
Stay tuned for a special series of workouts in various settings (desk-bound, couch, park bench, etc.)!
---
Other Services Available

Bespoke Fitness Programs
Designed around your capabilities and home environment.
Email for more info.
Remote Training Sessions
Any setting. Any equipment (or none).
Video guidance via Zoom or FaceTime.
Email for scheduling.
Home Gym Design
I'll help you create your own workout space.
Email for more info.
---