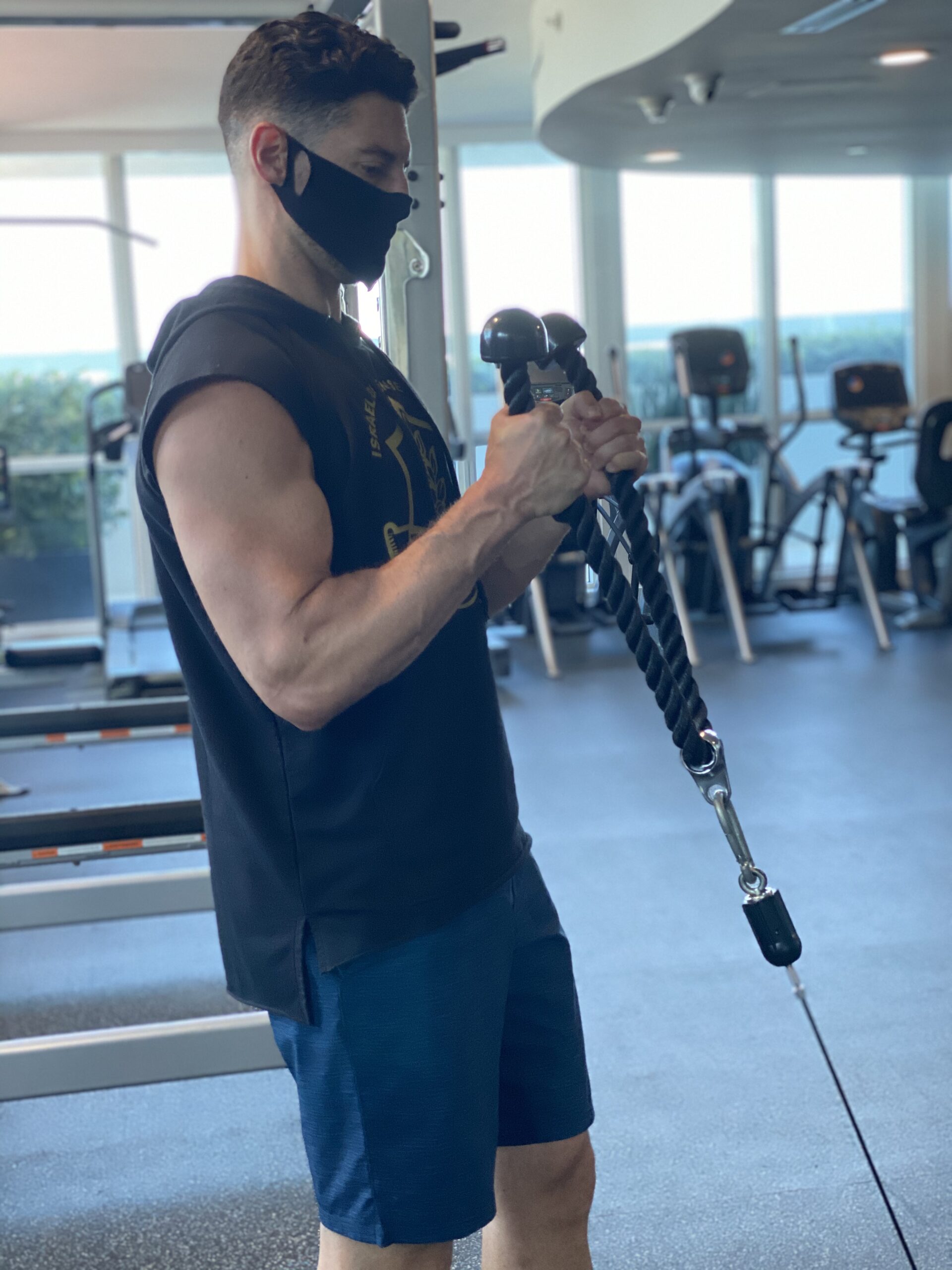 Gyms in a Pandemic: Open? Closed? Safe?
August 21, 2020 // Fitness
---
Monday, August 17th
11:30am – "Gyms and fitness centers across the Empire State are permitted to reopen starting next week at 33 percent capacity and masks must be worn by those inside at all times, Cuomo told reporters during a press briefing in Manhattan."
4:47pm – "Mitch Schwartz [spokesperson for the Mayor] declined to set a timetable for when gyms would be back in business but noted that the city had already opted out of allowing indoor fitness classes and reopening indoor pools "at this time."
---
So… are gyms [in New York] able to open back up?
At this point, no one really knows.
With the conflicting information between state and local governments, I can only speculate.
Residential, private gyms seem primed to reopen without much delay. There are far less residents back in the city at this time, so naturally these fitness centers should see less activity, which lowers the risk of transmission. I've already heard of a few residential properties unlocking the doors to their gyms.
Commercial gyms, however, will have to tip-toe around the state's orders, especially if getting an approval from a local inspector is not possible at the moment. One misstep and a hefty fine is likely to follow (which many speculate is purposely designed as a source of revenue for the state, but that's a discussion for another time).
Even with the green light from Gov. Cuomo, this calls into question the safety of reopening gyms amidst the current pandemic.
The question becomes: Should gyms open back up?
Well, a health center is usually where people tend to be… healthy. As the CEO of Planet Fitness explained, gyms are actually part of the solution to the pandemic.
It's a mixed bag. If the practice of exercising indoors increases the risk of spreading COVID-19, it certainly seems unnecessary. But how is this space any worse than going into the grocery store and waiting in line? How about riding the subway?
There are many ways to look at this topic, and all arguments seem valid. Ultimately, this is a person-specific agenda.
If the pandemic has taught us one thing, it's the ability for us to adapt our routine(s) to a new environment.
Though exercising in a gym is preferred by most, is it worth risking our health?
For some, there's nothing like the gym. And if the facility (and its members) are adhering to the safety protocols, it makes sense to open and use the gym.
For others, it may be better to utilize a combination of the endless digital fitness resources along with the great outdoors.
Can you manage your weight and improve your health without stepping foot into a gym? Absolutely.
It's truly up to you.
We're all trying to navigate this seemingly endless nightmare.
The gym is a place where many go to clear their minds, shed some stress and regain control.
So should they reopen, or should they remain closed?
Is it even safe to be in this setting?
Hard to say. Time will tell.
And that's all we really know.
In the meantime, take a look at some of the unique options and guidance we have available below.
---
Note:If you missed any of the previous emails, you can find them all here on my newly updated website underBlog.
---


Is It Possible To Lose Weight By… Eating MORE!? Yes.
"Gradually increasing calorie intake can help to turn up the metabolic heat for people who've slashed calories to get the scale to go down.

If someone's been dieting for a long time and is ready to maintain their current level of body fat, reverse dieting can help increase maintenance calories, resulting in a more sustainable way of eating long-term." [Precision Nutrition]
---

How to Get Good Sleep and Get by Even When You Don't
"Good sleep is one of the foundations of your waking life. "Sleep on it" isn't just an excuse to procrastinate a decision—it's the first step to feeling refreshed and in control." [theSkimm]
---
1. Prep For Success
2. Be Honest With Yourself
3. Reassess Your Workspace
[Dr. Melanie Katzman]
---

7 Ways To Modify Workouts To Make Them Super, Super Quiet


"Explosive, jump-heavy movements ⁠— aka, plyometric exercises — are featured in a lot of home workout videos because they don't require a lot of space or equipment. But while you're working out from home, it's important to know alternatives to jumping exercises." [Bustle]
---
Secret Gyms And The Economics Of Prohibition


"Oh, we're not open," said one of the trainers.
What Evelyn uncovered can only be described as a speakeasy gym. You know, illegal, hush hush, like the underground bars during the Prohibition era. These underground gyms appear to be popping up everywhere, from LA to New Jersey." [NPR]
---
MCT Services Available

---

In-Person Training Sessions
Indoors (apartment) or Outdoors (park).
Six feet of distance and mask worn.
Email for more info.
Remote Training Sessions
Any setting. Any equipment (or none).
Video guidance via Zoom or FaceTime.
Email for scheduling.
Bespoke Fitness Programs
Designed around your capabilities and home environment.
Email for more info.
Home Gym Design
Building your own gym under the guidance of a fitness professional.
Email for more info.
Video Guided Workouts
Phases I, II and III of the
MikeClancyTraining Lunch Break Workout Series are now posted and accessible on Instagram!
After 3 months and 60+ hours of filming, I have concluded my Lunch Break livestream workout series, which can be found on my Instagram (@mpclancyjr).
These exercise videos are accessible via phone, tablet or computer, and most require no equipment!
---
Special Thanks

A very special thanks to Tomahawke Capital and also Melanie Katzman, WSJ best-selling author of Connect First, for sponsoring my livestream workouts series.
Your continuous support made it possible for everyone to enjoy my free daily livestream workouts.
Stay tuned for a special series of workouts
in various settings
(desk-bound, couch, park bench, etc.)!
---