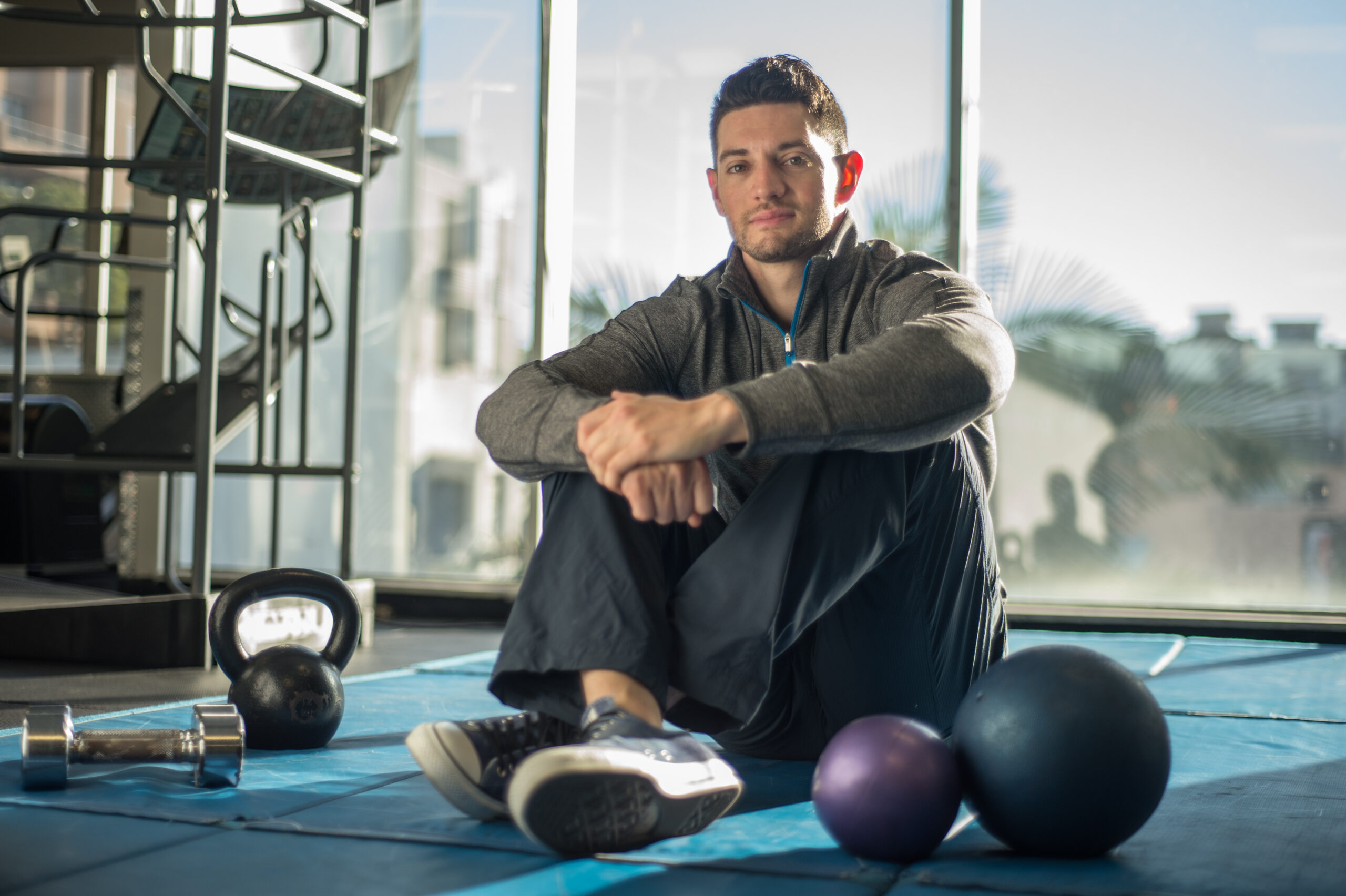 Getting Out Of Your Own Way
April 16, 2020 // Wellness
Breaking Poor Patterns and Regaining Routines
Q2 2020

Let's face it: no one expected to be indoors in mid-April.
Who would have thought that the kitchen table would become the office, or the living room would be the gym? Or that we would coordinate family get-togethers over Zoom?
Yet, here we are. Indoors. In Mid-April.
A lot is out of our control at the moment, and losing control can be a slippery slope.
We (as civilized humans) thrive on systems – our own adaptations and rituals that lead us to be productive and feel accomplished. It's our daily momentum, from making the bed in the morning to walking your repeated path into the office.
When many of these systems are disrupted, like the present, we are lost. Routines feel random, and we struggle to hold it together.
If there is one element to undermine health maintenance, it's a disruption in one's routine.
Over the past 4 weeks, I've had dozens of conversations with clients (past & present), friends and family who are all feeling lost in the current setting. First and foremost, you must know you are not alone. Second, this is fixable.
The previous two articles Keeping Consistent While Uncertain and Staying Health From Your Living Room contained resources and guides to help everyone choose/build their fitness routines at home.
This one is a little different.
Here, I want to share with you some useful resources that can help you break out of poor patterns at home.
In nutrition coaching, we often reference the metaphor:
"Poor habits create a logjam for the stream of good health".
Let's all take a breath (a deep breath), check in with ourselves (notice what we've been doing) and identify where the patterns tend to lead us off-course.
As you stop and reflect for a quick minute, take a look at these links below. From breaking stress eating to re-exploring the principles of weight loss, this is a perfect time to regain your control.

COVID-19 Q&A
Dr. Rhonda Patrick of FoundMyFitness
Amazing, informative and well-structured Q&A with one of the most respected (and trusted) researchers on health science, Dr. Rhonda Patrick.

How To Stop Stress Eating

The Golden Rule of Home Nutrition:
If it's in your cupboard, you will eat.
(That goes both ways).
Learn how to regain control and stop stress eating.
---
The Beginner's Guide To Fat Loss
What better time than now?
This resource is one of the best I've ever seen on the topic of fat loss.
Worth the 10 minutes of everyone's time to freshen up on the principles of fat loss.


Free Daily Workouts
Now Available for 24 Hours!

MikeClancyTraining's Daily Lunch Break
Workout Routine
You can now watch any of my free daily workouts for 24 hours after posting (12pm EST) on either your phone, tablet or laptop!
---
Also, special thanks to Tomahawke Capital for sponsoring these livestream workouts throughout the duration of this quarantine.
---
A 28-Day Full Body Workout Plan

Runner's World put out this well-organized
28-Day Workout Plan.
The visuals are incredibly useful.
---
How To Build A System of Working Out Into Your Life
What to do when staying in shape feels harder than ever.
This is where you start.
---
Custom In-Home Routines
Want a fitness routine custom-made for your space, schedule and abilities?
During this quarantine, I am offering bespoke at-home fitness programs at $50 per program.
To order, email me here and I will send the initial questionnaire for building your custom fitness routine.
---
Remote Training Sessions
Train with me in your living room
All remote training sessions are $100/hour and must be scheduled at least 12 hours in advance.
To schedule and book, email me here.