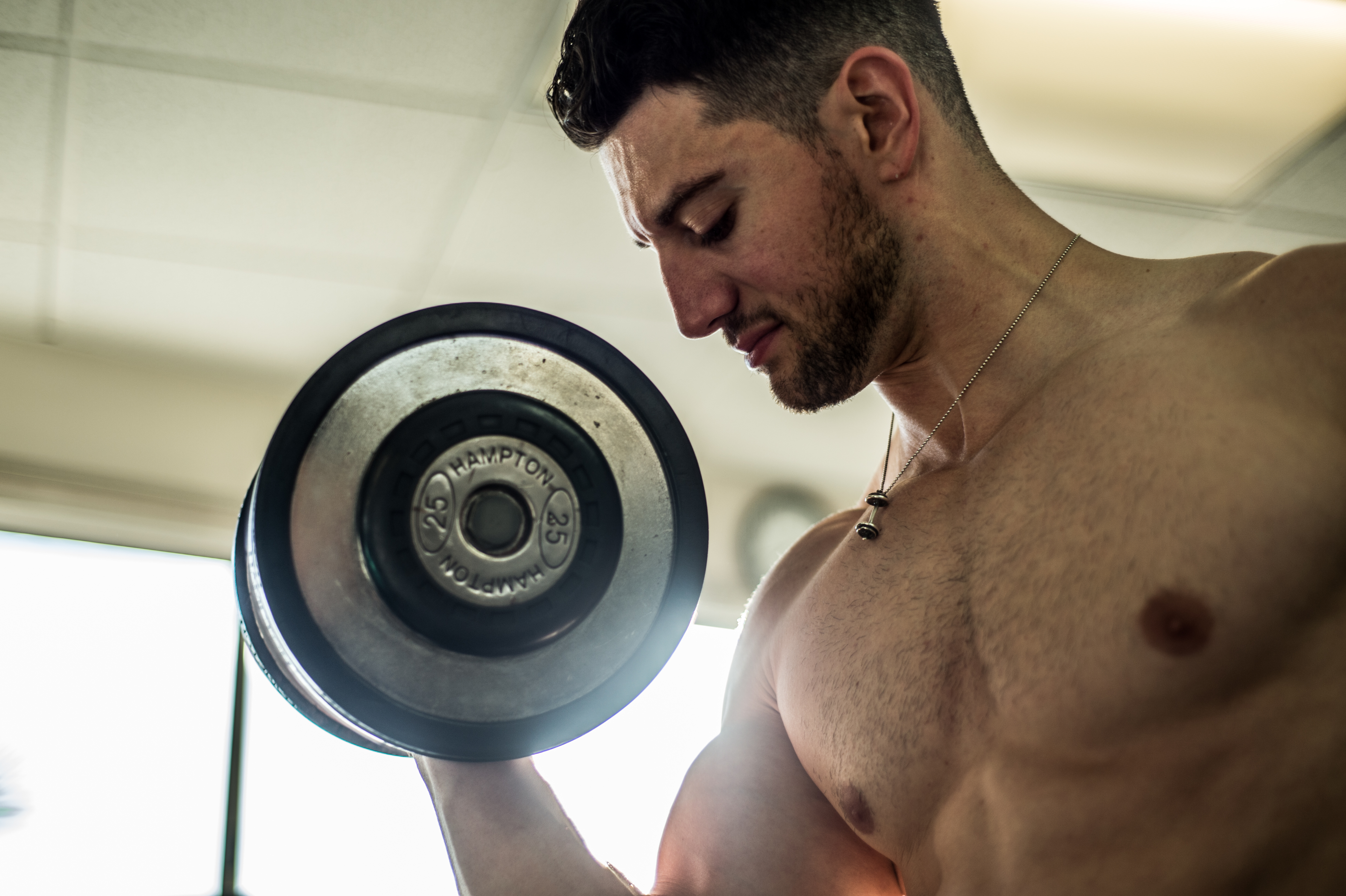 The MCT Summer Body Workout Kit
June 2, 2018 // Fitness
Everything You Need To Revamp Your Fitness Routine and Revitalize Your Metabolism
---
It's June. Uh Oh.
If that winter workout plan and spring diet regime were prolonged indefinitely, you can still make changes to your physique with a little structure and resource.
Enter The MikeClancyTraining Summer Body Workout Kit.
In this kit, we have:
3 Complete Travel Workouts
The World's Best Weight Loss Calculator
My FitLink Workout App
A Sleep Home Testing Kit
A 3D Body Scanner Scale
With a few taps and clicks, you can be up and running with a structured fitness program that gives you every resource to be successful.Remember, the name of the game is doing something today, so use these various tools to get a jumpstart and build momentum.
Go.
---
3 Complete Travel Workouts

Maintain your fitness. Anywhere in the world.
Workout #1: 10-Minute Arms Workout Without Weights 
I am a huge fan of this 6-exercise circuit that can be done anywhere in the world and with any fitness level. Each exercise is shown as a GIF with a short description. Couldn't be easier to follow. Everyone bookmark this.
Workout #2: 12-Minute Hotel Room Workout
Pick a level (Beginner, Intermediate, Advanced).
Set a timer for 12 minutes.
Do AMRAP (As Many Rounds As Possible).Again, no equipment required, and perfect for any fitness level or gender.
Workout #3:The Full-Body Hotel Gym Workout
Imagine you walk into one of those dismal-looking hotel gyms. It has almost nothing in it, yet you want to do a full workout. This workout was created for this very scenario.Fitness is not suppose to be complicated nor super specific. Ultimately, you just need to stimulate your muscles to increase your metabolism.Use any of these workouts to do just that.
---
The World's Best Weight Loss Calculator
One of many screens in this amazing tool.
We all know that Caloric management is the tried, true and tested sure way to achieve weight loss, but learning our own number targets is usually just a guesstimate.
Precision Nutritionis out to change this with their amazing Weight Loss Calculatorthat is based on the NIH Body Weight Planner and adapted from research collected at the National Institute of Diabetes and Digestive and Kidney Diseases.
Why is it so good? The calculator factors in how your metabolism really works to predict how long it'll take to reach a particular weight loss goal.
Stop what you're doing and take 1 minute to learn your true numbers. Go.
---
FitLink Created A Workout App

Choose Your Workout and Just Follow Along.
FitLink created a free workout app and you need it.Daily workouts delivered to your mobile.
Daily leaderboards so you can see how you compare with everyone else on your chosen workouts.
Workout History so you can constantly review what you have done in the past see how much you have improved.
Detailed instruction on your daily workouts so you know exactly what do wherever you may be.
Designed and managed fitness professionals (including yours truly).
Download the FitLink app on your Apple or Android devices by searching FitLink Systemsin your app store.
---

Test Your Sleep Issues
At home. Analyzed by medical professional. Game changer.
While diet and exercise are some of the most important factors in weight loss, sleep quantity and quality are also strong influencers on weight management.
Many people have issues with their sleep, such as:
Have trouble falling asleep
Wake up during the night
Wake up too early
Don't feel rested after sleeping
Feel tired but wired
Experience mid-day energy dip
Enter the Thorne Sleep Test, which was created by a team of medical professionals to analyze melatonin and cortisol.
This is a great way to get a better understanding of what's going on under the hood and how to address the issue(s).
---

Track Your Weight and Fat Loss with a 3D Body Scanner Scale
It was only a matter of time.
Now measure and track all of your metrics with the new 3D Body Scanning Scale & Fitness Tracker that visualizes fat loss and muscle gains.
"ShapeScalescans you in photorealistic 3D to give you a visual overview of your progress. ShapeScale allows you to see the changes that your eyes can't see. It's not just about the number of steps you take. It's about getting visible results."
If this product proves to be legitimate, it will change how people asses goal progress and exercise/diet effectiveness. I am very intrigued, and I'm giving ShapeScale my endorsement.
---