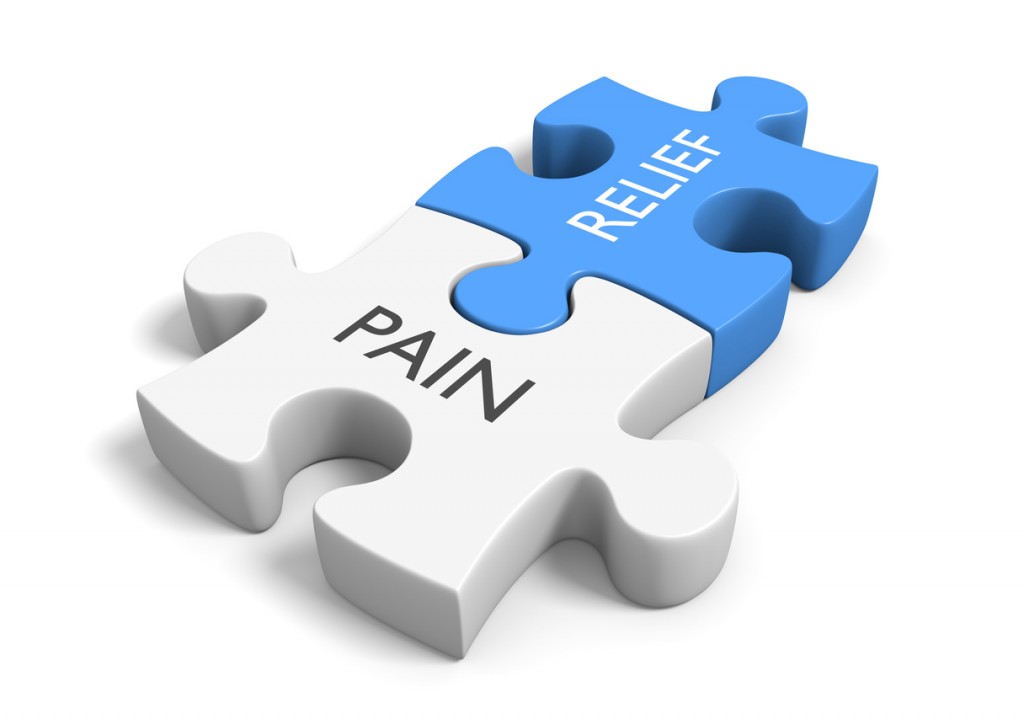 Working With Pain, Injury and Disability
May 20, 2017 // Wellness
The jacked guy benching loads of weight.
The Yoga instructor bending every which way with ease and grace.
The dramatic before and after weight loss photos.
Typically, we only see fitness and health through the most optimal and glorious scope.
Our eyes light up watching someone perform a near-impossible physical feat or complete a respectable challenge.
We often overlook the road to recovery and the struggle of overcoming dibilitating mental blocks that can interfere with any physical pursuit.
We focus on the elite for inspiration, yet these role models can actually de-motivate our health drive and de-rail our health efforts.
"…When you're up, it's never as good as it seems, and when you're down, you never think you'll be up again, but life goes on." ("Blow", 2001)
Let's talk about what to do when you're down.
In this series, I want to highlight the options and services available that can significantly help the healing processes during periods of rehabilitation and reentry to physical activity.
---
FITNESS
The only constant is change.
Since time is continuous, so too is your body's state of adaptation.
Your body's feel, function and abilities are built around your movements and the stresses absorbed from these movements.
Depending on what happened and where you have dysfunction, at some point (sooner rather than later), you'll need to retrain the injured area(s) to build its capacity to handle movements and resistance at the same level as all other areas of the body.
Simply avoiding using a joint is only making it more susceptible to repeated injuries and permanent pain.
First, start by figuring out where you are on the injury timeline using Precision Nutrition's Injury Infographic.
Next, seek out a professional to help design a plan of action to treat and train your injury.
Start with a physical therapist, but not just any PT office.
Look for a PT with any of the following advanced certifications:
ART (Active Release Technique)
FR (Functional Range Release)
FRC (Functional Range Conditioning) 
In New York City, I send my clients to only the most trusted and effective professionals for healing injuries and treating pain.
Who I Trust: Integrative Spine & Sports
Locations: Upper West Side and Midtown
Once you've determined a plan of action with a professional, the most important step occurs: Action.
Your job is to train each of your joints, especially the freshly healed, in a controlled fashion every day.
Yes, every day.
What does that mean?
Dedicating 5-10 minutes every morning to isolating each joint to move in its natural motion. We call this CARs. Controlled Articular Rotations.
Sorry, one more time?
Just watch and learn. This is me doing my ankle CARs using its complete range of motion against the resistance of gravity.
Once you start doing your CARs everyday, you'll be conditioning your body to constantly rebuild the tissues of both the healthy and healed joints to become more and more resistant to the everyday forces from movement and gravity, essentially making you stronger and more durable. Voilà!
Let's Review:
Determine Where You Are On The Injury Timeline
Hire A Professional PT
Do CARs Every Day
---
WELLNESS
Working with pain, injury and/or disability is just as much mental as it is physical.
It takes the right kind of support to break free from the chains of limitations and recover your abilities and desire for progress.
This is where a coach comes in.
Athletes have coaches. CEO's have coaches. Coaches have coaches.
Support is an integral part of any pursuit, especially during times of rehabilitation.
Here are a few newer services that can ease the burden of transition and build back your confidence and drive:
Molly O'Shea
Restorative Health Coach
"I coach and mentor people who have experienced a physical setback, move past their mental and emotional roadblocks so they stop feeling stuck and regain control of their well-being."
Remote and in-person services.
Pawsitively Limitless
NYC Private Dog Walking Service For People With Disabilities & Injuries
"More than just a walk in the park…"
Headspace
The Popular Meditation App/Service
"The Gym Membership For Your Mind"
The Take-Away: Choose a support system that takes the burden off your shoulders and recalibrates your focuses on what you CAN do right away.
---
NUTRITION
Whether injured or healthy, one of the best spices for reducing inflammation and enhancing plenty of other important health makers is the famous Indian spice Turmeric.
"Like ginger, Turmeric, the unassuming root with color so vibrant you suddenly have an urge to hand-dye fabric, is said to be one of the world's healthiest foods—the bright orange-yellow equivalent of putting your insides through a car wash. An essential, mildly-flavored ingredient in curries (along with thousands of years' worth of Indian and Middle Eastern dishes), turmeric is exactly what the doctor ordered."
For The Home Chef:
Bon Appetit: 32 Turmeric Recipes – The Wonder Spice Your Body Needs
For The Postmates Expert:
https://www.amazon.com/Turmeric-Curcumin-Capsules-x2605-GUARANTEE/dp/B00HRXMQ50 
(Taken 3x per day)